Workers Compensation Doctors Dallas Texas
 Workers' Compensation Doctors Dallas
Best Doctors Network Dallas is a network of doctors and attorneys that help injured or ill employees with their workers' compensation claims. We are dedicated to provide the best and highest quality medical assistance to employees in Dallas TX, who have been suffering due to work-related injuries and illnesses.
In Texas, the Division of Workers' Compensation, Texas Department of Insurance (TDI), makes it mandatory for the employer to provide all kinds of assistance to the injured employees so that they can recover and get back to work at the earliest. Workers' compensation doctors in Dallas TX, caters to patients with personal as well as auto injury.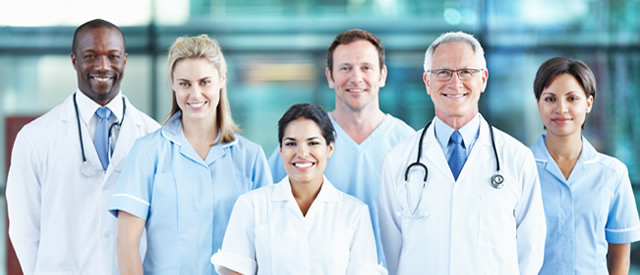 A personal injury is one that is caused due to someone else's negligence. In other cases, you can become a victim of car or motorcycle accident. In both cases you must get immediate medical attention so that the condition does not deteriorate. When you choose to work with Best Doctors Network Dallas, you can be sure that you will receive personalised and tailored medical care according to your specific needs.
Workers' Compensation Clinic in Dallas
In case you fall sick due to the nature of your work or get injured at work, Best Doctors Network in Dallas will help you at every step on your road to recovery. Our panel of doctors will put in their best efforts to treat you and create an environment that will encourage you to recover from your condition fast and get back to the normal life. We will assist you to communicate with the insurance people, your employer as well as the case managers, so that they are updated about the progress in treatment and other aspects of the workers' compensation claims.
Our services for the workers' compensation patients in Dallas include:
Workers' compensation injury and illness management
Physical exams
Drug screens
Post-operative physical therapy
Work conditioning/hardening programs
Laboratory and screening tests
Spirometry/pulmonary function
Behavioral assessments
Pain mental health evaluations
Individual psychotherapy
MMPI Testing
Functional Capacity Evaluations
Physical performance evaluations
EMG/NCV Testing
Immunizations
Vision Screening
And many more similar services
Best Doctors Network Dallas – Your Best Choice for Recovery from Workplace Injury
At Best Doctors Network, we connect the ill and injured employees to the best doctors who have a clear understanding of how the workers' compensation in Dallas TX works. Regardless of the nature of injury, working with the right doctor can make your claims process smoother and stress-free.
We understand that the key to effective workplace healthcare service is prompt and accurate communication, so we have crafted our services in a manner that allows you to get prompt medical assistance, encourage quick recovery and keep you fully aware of the benefits that you are eligible for.
We also understand that a work related injury does not affect the employee alone, even the employer has to suffer in terms of lost working days. So we have created unique and effective treatment programs that aid quick recovery.
Common Workplace Injuries Treated by the Best Doctors Network Dallas
Best Doctors Network Dallas, has been helping injured employees for several years and we come across some very common types of workplace injuries that include:
Carpal Tunnel Syndrome
Chronic Pain
Tendonitis
Repetitive Motion Injury
Spinal Cord Injuries
If you have suffered any one of the above, we can provide you with the best care. The number of doctors taking with workers' comp cases is decreasing and you may have a tough time locating good workers' compensation doctors in Dallas. So without wasting time get in touch with us today!
Texas Workers Compensation Doctors