Workers Compensation Doctors Laredo
Workers' Compensation Doctors Laredo
Have you suffered a workplace related personal or auto injury in Laredo? The Best Doctors Network has been providing high-quality healthcare for the workers' compensation patients in Laredo for several years now. Our customized and holistic treatment programs have helped improve the life of injured employees to a great extent and have helped them to return back to work. Healthcare services at Best Doctors Network have been tailored keeping in mind the individual needs of on-the-job injured patients.
Connect with Workers' Compensation Doctors in Laredo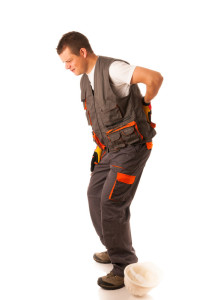 The Texas Workers' Compensation laws can be very complex and confusing at time and even the most basic cases get stuck in the middle due to various disputes. Moreover, insurance companies can restrict the benefits, to save their bottom lines, making the situation tougher. If you have suffered an injury, it can be tough for you to handle all these complexities.
Best Doctors Network Clinic in Laredo will take care of everything on your behalf allowing you to take rest. Our team of doctors and lawyers make sure that you get the best medical and legal services along with all the benefits. We offer comprehensive services, so that it becomes easier for both the employer and the employee to handle situations.
A major portion of the American population spends the daytime at work and so most accidents happen while they are at work. For an individual who has suffered a workplace injury, it is quite evident that he has through go through financial crisis and a lot of stress. The workers compensation doctors Laredo thus offer prompt medical treatments to the injured employees, so that they are able to recover mentally and physically. We also provide emotional support so that the patient is encouraged to get back to his feet and get back to work as soon as possible.
Our team of attorneys make sure that the injured or ill employees are compensated completely for all the medical costs and income loss due to the injury/ illness. Even if there are disputes in the workers' compensation claims, our attorneys make sure they are settled and you get the best benefits.
Treatments Offered by the Best Doctors Network Clinic in Laredo
Workmen's Compensation patients in Laredo now have access to a full service facility that offers a variety of treatments and programs that help them to lead a normal life all over again. Our panel of doctors will do a complete diagnosis of the injured employee and then decide the line of treatment. Workplace injuries are caused due to a number of reasons and have varies effects on the person getting injured, so it is very important to understand the type of injury and its side-effects.
If you have suffered an injury at workplace, you will be eligible to get treated for the following types of injuries by the workers compensation doctors Laredo:
Knee, shoulder, wrist, ankle or other joint injuries
Neck and back injuries, including pulled muscles, herniated discs and other similar trauma
Permanent disfigurement or scarring
Mental health problems, such as depression, PTSD or anxiety disorders
Repetitive stress or movement injuries (carpal tunnel syndrome)
Vision or hearing loss or injury
Heart attack or stroke caused by work conditions
Occupational diseases like cancer, skin conditions or mesothelioma
Best Doctors Network will help you tread through the unknown waters when it comes to workers' compensation claims. So if you have any problem filing the claims, get in touch with us today.
For details, fill out the online form and we'll get back to you soon!
Texas Workers Compensation Doctors
translate from english to norwegian