Workers Compensation Doctors McAllen
Workers' Compensation Doctors McAllen
Occupational injuries and illnesses happen quite often and it is essential that you receive treatment from an experienced doctor who is well-versed with the workers' compensation law in McAllen, TX. Workplace related injuries and illnesses demand immediate medical care and treatments that will ensure faster recovery.
Best Doctors Network is one such workers' compensation clinic in McAllen that offers urgent care and immediate medical treatments for workplace related injuries and illnesses.
Workers' Compensation Clinic McAllen, TX
At Best Doctors Network, we understand that not all injuries are the same, so one type of treatment will not be able to cure all injuries. We also understand that occupational injuries and illnesses can be very expensive and filing workers' compensation claims can be very confusing and time-consuming. So if you want to get the benefits from the Workers' Compensation Act, you need help from professionals who know laws inside out.
Employees suffering from occupational injuries or illnesses do not always get to know the information they need to handle the workers' compensation claims. We work with the aim to offer the workers' compensation patients in McAllen with the best medical care immediately. Our doctors and staffs ensure your well-being and offer personalized treatments, so that you recover from the pain at the earliest.
We treat all types of work-related injuries and illness and these include:
Overexertion
Bodily reaction
Struck by object
Struck versus item
Fall on the same level
Caught in/compressed
Repetitive motion
Fall to lower level
Auto accident
Assaults/violent acts
So no matter what type of injury you have suffered, our doctors will provide the best medical treatments and ensure that you get back to work quickly.
Workers' Compensation Doctors in McAllen – Get the Best Treatments
It is very important for you to find the right workers' compensation doctor who has the expertise in handling work-related illnesses and injuries, if you want to join work quickly. With Best Doctors Network, you can be assured that the doctors here will take every case seriously and provide the required amount of medical attention.
Our panel of doctors is comprised of anaesthesiologists, chiropractors, orthopaedics, physicians and much more. We also offer state-of-the-art pain management programs that ensure all kinds of pain is eradicated from the root, so that the workers' compensation patients McAllen are able to get back to their normal life.
Other specific types of treatment programs offered by our workers compensation clinic McAllen include:
Discomfort Administration
Workers' Compensation Therapy
Auto Injury Treatments
Workplaces Medical Solutions
Employees are always at risk of suffering from occupational injuries or illnesses, so it is important that you educate yourself about the Workers' Compensation Act and the benefits you are eligible to get in case you suffer from any kind of work-related injuries or illnesses.
If your injury is serious then handling the workers' compensation claims can be very difficult. Best Doctors Network plays an important role in such situations. Along with medical assistance, we also offer legal help. We have the capability to handle all kinds of workers' compensation claims, no matter how complex it is.
The Best Doctors Network has years of experience in treating workers' compensation patients in McAllen and our superior quality medical programs have helped us top the list of workers' compensation clinics in Texas. We aim to keep up our good work, so we continually revise and upgrade our programs to serve our patients well.
No matter what type of work-related health issues you are suffering from, Best Doctors Network help you. Call us to book an appointment today!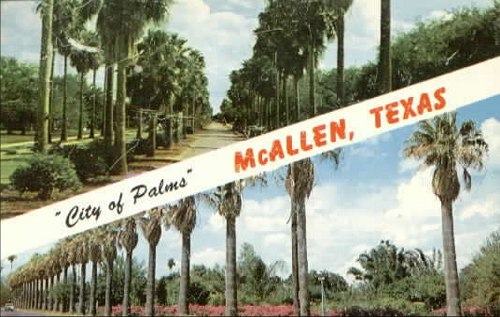 Texas Workers Compensation Doctors