Workers Compensation Doctors Odessa
Workers' Compensation Doctors Odessa
Have you suffered a personal or auto injury at work? Looking for the best workers' compensation clinic in Odessa? The Best Doctors Network is the answer to all your questions. We have spent years treating workers' compensation patients and we are rated the best among workers' compensation clinics because of the level of medical care we offer for the patients.
Got Hurt on Job – The Best Workers' Compensation Clinic Odessa Can Help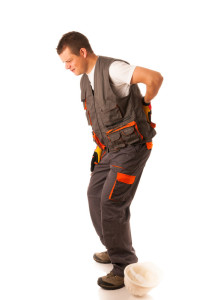 No matter how you got injured at work, you deserve the best medical care which is only possible with Best Doctors Network since we have the best doctors and staffs in our panel. Not only will the doctors and staff help you to recover from the injury and pain, but they will also help you with the legal aspects of workers' compensation claims.
Workers' compensation is sort of an insurance that offer medical benefits as well as compensations for the loss of income due to illness or injury at work. Workers' compensation is managed on a state-by-state basis, which means the staffs should be well aware of all the aspects of the workers' compensation in the specific state.
At Best Doctors Network we ensure that the workers' compensation patients get the best medical care and get all the legal assistance to get the benefits they deserve. If your injuries are severe and it becomes difficult for you and your family to take care of the workers compensation claims, we will do everything on your behalf. Right from communicating with the employer to getting details from the insurance company, we will take care of everything on your behalf.
Treatments Offered by the Workers' Compensation Doctors Odessa
We have appointed the most experienced and certified doctors who are capable of treating any kind of work-related injury or illness. Our doctors start with diagnosing the severity of the injury or illness to understand the level of medical attention required. Once they have an in-depth insight of the nature of injury or illness, they decide the course of treatment to be given.
At Best Doctors Network, we offer the following types of work-related injuries treatments:
Physical or occupational therapy
Reducing stress through relaxation and biofeedback techniques
Acupuncture or acupressure
Stretching exercises
Chiropractic care
Using a splint to immobilize the affected joint and allow healing
Injections with anaesthetic or anti-inflammatory medications in or around the painful sites
Strengthening and conditioning exercises
Therapeutic massage
Not only do we treat your injuries, we create an environment to encourage you to recover faster and get back to your normal life. This is very important since not only you, your employer as well as your family have suffered a lot due to your ill health. So we go one step ahead and help you recover quickly.
Why Connect with the Best Workers' Compensation Clinic Odessa?
We have been offering world-class medical services for the workers' compensation patients in Odessa and surrounding areas. Our hard work and dedication has helped us garner the top positions in the list of best workers compensation clinics in Odessa. We take pride in the matter that our expertise has helped hundreds of injured and ill employees get back to work and get all the benefits that they deserved. We pledge that we will continue with our good work and upgrade ourselves as well as our medical programs to serve the working community in Odessa.
If you ever face difficulties in finding a good workers' compensation doctor or have problem filing the workers' compensation claims, get in touch with us without a second thought. We will help you in every possible way. To schedule an appointment, give us a call today!
Texas Workers Compensation Doctors
http://www.english-russian-translations.com/blog/russian-for-everyday-communication-needs/