Workers Compensation Doctors San Antonio Texas
Workers' Compensation San Antonio
Best Doctors Network works with the aim to help the employees recover from work-induced injury faster, enabling them to get the workers' compensation benefits. We have the best and most experienced physicians who have the capability to provide the best medical care for employees with injuries or illnesses due to the nature of their work.
Our doctors and staffs understand how important it is for the employee to recover fast and get back to work, both to support their families and employers. We are a full service facility that is well-equipped to treat a wide range of work-related injuries and illnesses.
San Antonio Workers Compensation Doctor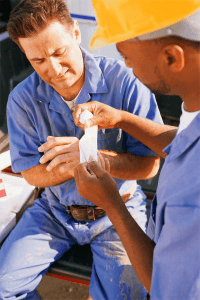 It is important to get medical attention just after you have been injured at work and the doctors treating you must be familiar with the workers' compensation treatments. You need documentations from a workers' compensation doctor in San Antonio to be able to get the benefits of the Workers' Compensation. If your employer offers coverage according to the workers' compensation, there will be a panel of doctors for you to choose when you get injured at work.
Best Doctors Network is such a workers' compensation clinic in San Antonio that specializes in work-related injuries and illnesses. We have been providing quality healthcare services for the workers' compensation patients in San Antonio and its surrounding areas. We are dedicated to provide fast, reliable and best quality medical to any and all employees who suffer from work-related injuries and illnesses.
We have several medical programs that help the employees to recover from their condition and get back to work. We offer comprehensive medical services that include:
General Orthopedics
Pain management
Hand, Finger Surgery
Carpal Tunnel syndrome Treatment
Joint Replacement Surgery
Foot and Ankle Surgery
Independent Medical Evaluations(IME)
Required Medical Evaluations (RME)
Automobile accident related injury
Independent Medical Examinations
Job related Trauma
Physical Therapy
Hand Therapy
Personal Injury (PI)
We also help the employees to understand their right under the Workers' Compensation Act, Texas. So if you have any difficulty while filing the workers' compensation claims or have disputes in the claim, you can get in touch with us at once. We make sure that each employee gets the benefits they deserve.
World-Class Care at Workers' Compensation Clinic in San Antonio
Apart from providing the best medical care for the workers' compensation patients to get them back on their feet, we also offer additional services like free lawsuit evaluation, file your workers compensation case, provide referrals of legal representative, if required; assist you with changing your current physician and settling disputes.
The Best Doctors Network will help anyone who has difficulty in understanding or handling the workers' compensation claims. We work with the best attorneys who have years of experience in handling complex cases of workers' compensation. So no matter how difficult you case is, they will surely find a solution.
How to Handle Workers' Compensation Issues?
If you want to get the benefits of Workers' Compensation program, then you need to handle everything very carefully. Here is a stepwise guide for things you need to do in case you get hurt at work:
Report an injury to the supervisor as soon as it happens. Ask your supervisor to prepare an accident report and hand over a copy of the report to you.
Keep note of the date, time and place where you suffered the injury.
Look for the best workers compensation doctors in San Antonio and give them all the details about the incident.
Follow the doctor's advice thoroughly. Get all the advice written on a prescription. In case you are not happy with the treatment, you have the scope to change the current doctor.
Consult with a lawyer and file your workers' compensation claims.
In case you have further queries, get in touch with us immediately. We offer same day appointments. Simply fill out our online form or call us to book an appointment today!
Texas Workers Compensation Doctors