Workers Compensation Doctors Waco
Workers' Compensation Doctors Waco
Suffering from a work-related injury and looking for the best course of treatment? You need immediate medical attention, so look for the best workers' compensation doctors who are well-versed with all the aspects of Workers' Compensation in Texas. Best Doctors Network is a full service workers' compensation clinic in Waco that offers unmatched medical services to the employees suffering from work-related injuries or health problems.
Workers' Compensation Clinic Waco – Get the Best Care for On-the Job Injuries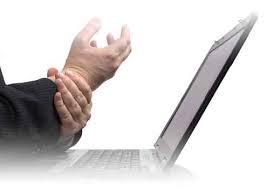 Getting the right medical attention and treatment is crucial after suffering an injury at work. Working with the right doctor means the best possible recovery while a small mistake can worsen the situation further. Best Doctors Network ensures that the injured employees get the best care from the doctors and staffs. We ensure quick recover and help the employee get back to work soon.
We also offer expert advice in case you face difficulty handling the workers' compensation. We have appointed the best staffs, who listen to your problems and offer the best advice that will help you get all the benefits that you deserve.
We have been able to garner a leading position among the workers' compensation clinics in Waco, since we are dedicated to offer exceptional and world-class health and wellness services to employees across all sectors. Services provided by the Best Doctors Network include injury care, emergency medical services, drug screenings, physical therapy and much more.
We Help You Get the Workers' Compensation Benefits
Whether it is a personal injury or auto injury, it needs to be taken care of very seriously. In many cases, employees don't report injuries to their supervisors since often they are not aware of workers' compensation laws and regulations. In many cases the symptoms takes weeks to manifest. Delayed medical attention will mean further complications and even damages that might be permanent. So it is essential that you report all kinds of injuries to the supervisor and get a report of the injury for further use. If you are unable to prove the injury was caused at work, you won't be able to get benefits of the Workers' Compensation.
Not only do our staff have substantial experience in handling cases of work-related injuries, they also have the expertise to give you advice on workers' compensation related matters. If there are serious issue with your workers' compensation claims, we can refer top-class attorneys who will help you with filing and handling all complexities of the workers' compensation claims.
Workers' Compensation Doctors in Waco
Best Doctors Network has been helping the workers' compensation patients Waco to get back to work after suffering work-related injuries or illnesses and thus helping the employer to maintain the productive and profitable work environment. Along with providing the best care, we also communicate with the employers and insurance company on behalf of the employees to ensure smooth processing of all procedures like filing the compensation claim, patient's recovery and finally joining back work.
S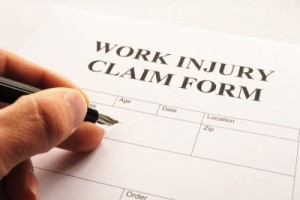 ome of the common reasons for work-related injuries and health problems are:
Fall to Lower Level
Overexertion
Bodily Reaction
Slip or Trip and Falls
Highway Incident
Struck by Object
Struck Against an Object
Repetitive Motion and
Machinery Accidents
No matter what the reason for your injury or health problem is, we will offer the best medical assistance to help you recover from the pain. Our doctors and staffs are well aware of the aspects of workers' compensation laws, do describe the situation in details and leave the rest on us. We will make sure that you get all the benefits you deserve. To know more about our services, call us or fill out our online form. We'll get in touch with you right away!
Texas Workers Compensation Doctors